Abandoned House in Yakima has Neighbors Upset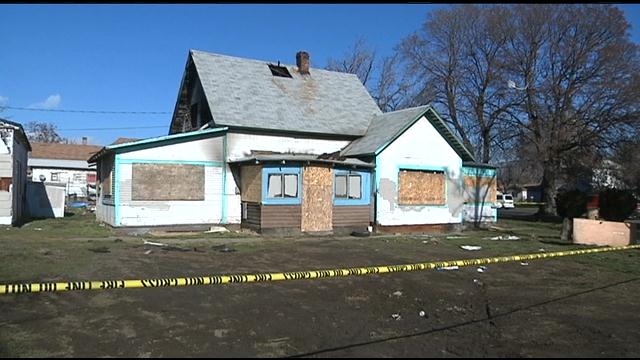 YAKIMA, Wash.--Ninfa Vargas said it's dangerous, an eye sore and it gives the neighborhood a bad reputation.
"I'm scared that somebody will go in there and really die, and that's going to affect the whole neighborhood," said Vargas, a Yakima resident.
"Trespassing, overgrown vegetation, debris, multiple, multiple violations over the years," said Joe Caruso, the Code Administration Manger for the City of Yakima.
The house on the corner of West "D" Street and Fifth Avenue has been abandoned for years. Neighbors said people constantly break in, looking for a place to spend the night or do drugs.
The city said it's a tough situation. They can't tear it down because it's not their property, so they'll board it back up and try to stay on top of the owners.
"We're not the watchdogs for people's property," said Caruso. "So they will have to maintain it if graffiti, more garbage, more debris, more people breaking into it. The city will enforce all those."
Enforcement does not come without cost. There's already $4,000 worth of fines tied to that property.
So who's going to pay for this?
We learned the current owner is deceased, and now the family is in the process of selling the property back to the bank.
Neighbors said they just want to see some action before something worse happens.
"There's so many homeless people here in Yakima, so many," said Vargas. "It happened already once, and it's going to happen again. People are looking for places to sleep."
The city said there's currently a community review board about the house. They'll send out a contractor soon to clean up debris and re-board windows and doors until the owner steps up and takes action.