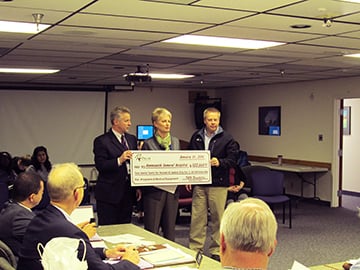 KENNEWICK, Wash. - The Kennewick General Hospital Foundation is making significant contributions to the Kennewick Public Hospital District.
At the Hospital District's public board meeting, the KGH Foundation presented the board of commissioners with a check for $322,664. That's 20% more than the year before.
The money is the most the foundation has ever raised for services, programs and equipment, and will go to help fund a summer day camp for juvenile Type 1 diabetes patients, and new equipment for KGH's catheter laboratory. The donation will also help the Oncology Patient Support Fund, which helps under and uninsured patients pay for the cost of cancer treatment.