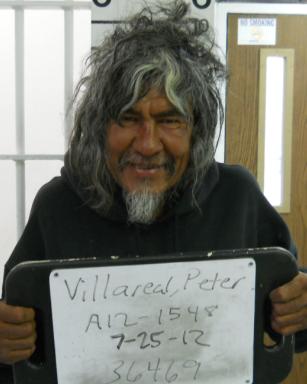 HERMISTON - Just a few hours after the Kadlec Hospital transport van dropped him off, Hermiston Police arrested a known transient... for the 55th time.
Officers arrested Peter Villarreal for disorderly conduct Tuesday night. Police say they found him lying in the middle of traffic on the 700 block of Highway 395, wearing dark clothing.
Hermiston Fire and Emergency Services took him to the Umatilla County Jail in Pendleton.
The Hermiston Police chief says Villarreal's constant run-in's with the law are unfortunate, because officers' only option is to charge him criminally, although they believe he needs additional services and assistance.