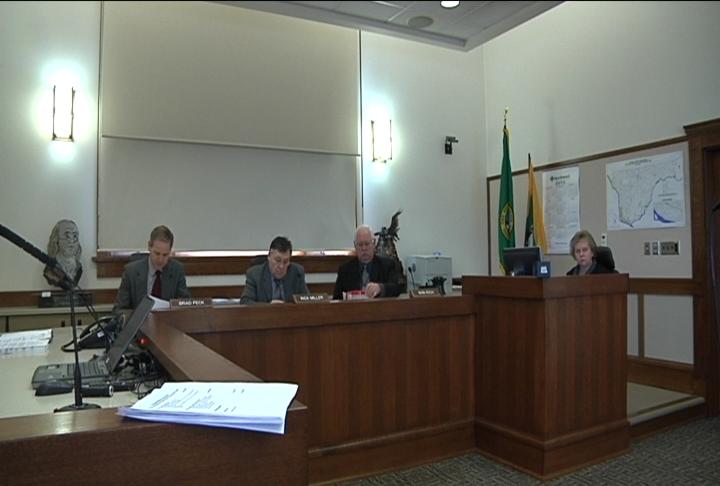 PASCO, Wash. - Franklin County is closer to banning people from growing medical marijuana together in groups.
The county commissioners Wednesday directed the planning commission to consider changing zoning laws that would permanently prohibit marijuana collective gardens.
The county's civil deputy prosecutor, Ryan Verhulp, says banning the gardens would not violate the state's new law legalizing personal possession of marijuana.
"In terms of the legal possession of marijuana, we're waiting for direction from the state," Verhulp says." but in terms of collective gardens, the state grants local entities the authority to regulate collective gardens."
The commissioners and members of the planning commission say they are concerned the federal government could cut off grants and other funding if the county's marijuana regulations violate federal laws.
Franklin County will hold a public hearing next month on the potential ban on growing marijuana in collective gardens.

Benton County is waiting for the state legislature to clarify laws on marijuana sales before it acts on whether to permit or ban collective gardens.