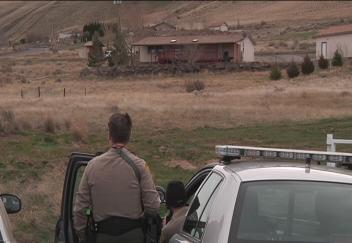 BENTON CITY, Wash. - Benton County Sheriff's Deputies are investigating an attempted burglary this afternoon near Benton City.

Deputies say a woman who lives in a house on Yakitat Place came home around 11:30 AM to find her dead bolt locked, when she didn't leave it that way. Deputies say when they arrived at the home they found a backpack in the driveway with burglar tools and gun ammunition. When they entered the house they didn't find anyone inside or anything stolen.

Deputies say they have no suspects right now but are continuing the investigation.