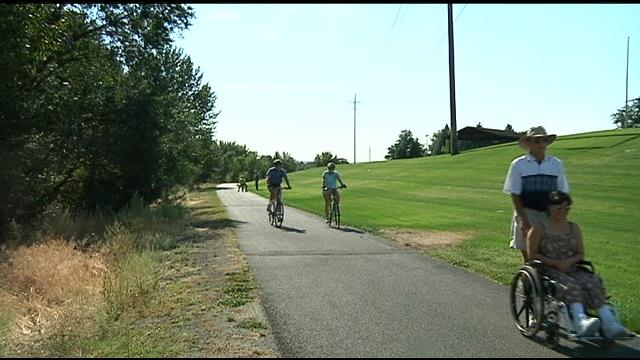 YAKIMA, Wash.-- Some changes may be just around the corner for people who use the Yakima Greenway. City officials are working on a plan to beef up safety and security along the local path.

City Manager Tony O'Rourke says the project came out of the results of a Parks and Recreation survey.

People living in Yakima said they wanted more paths and trails around town, but that safety on existing pathways, like the Greenway, is a big concern.

So, the city, with help from the police department, is looking at ways to improve comfort by adding things like more lights and even cameras to keep an eye on you and your car.

O'Rourke says the project will cost some money, but if it makes people more comfortable while using city trails, then it's worth it.

"This is a major asset recreationally. But, if it's being under utilized because of people's concerns about their public and personal safety, then we need to address that to maximize the benefit of the Greenway," O'Rourke said.

He says they're still trying to figure out exactly how much it'll cost to install new lights and cameras, but he says they'll have that information in the coming weeks.

It'll be up to the city council to decide if they want to spend that money on improvements.