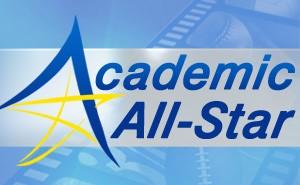 KENNEWICK, Wash. -- This week's Academic All-Star is Southridge High School senior Breanna Lyons. Her GPA is just shy of 4.0. At Southridge Breanna is the FCCLA president and is involved with mentoring programs. She plans to study nursing at Whitworth University.
"She's a great role model for our younger girls, especially. We have a lot of freshmen, sophomores. They see how hard she works on the court and in the classroom," said Scott Stiles, Southridge girls' head basketball coach.
"My parents have always said that A's equals money. So that's always been a push. If I really wanted to go to college and do what I want, I'd have to work hard now," Lyons added.
To nominate a local senior or see other Academic All-Stars, click here.