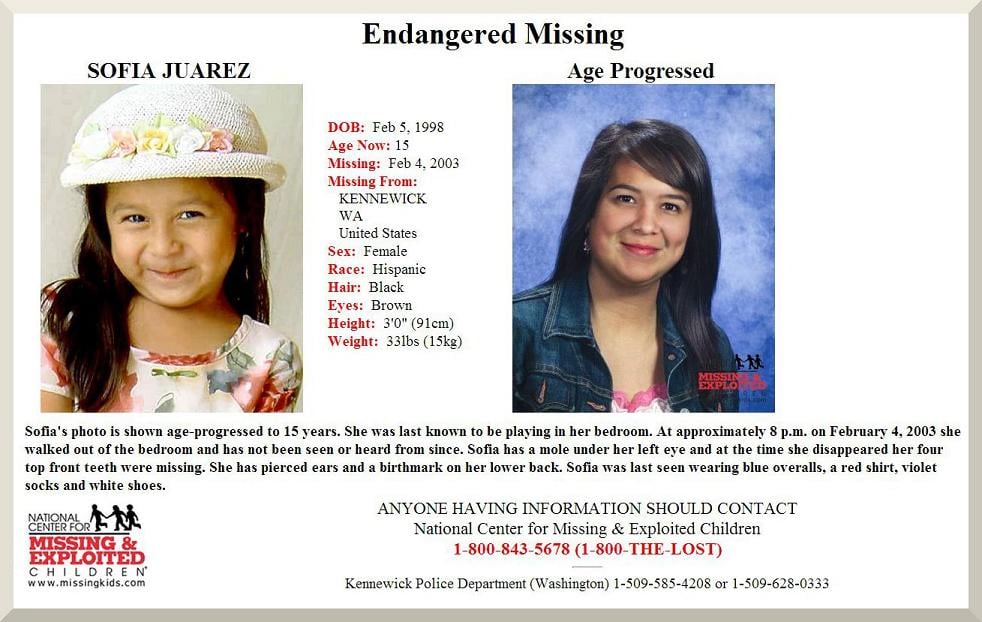 KNDU.com -- The National Center for Missing and Exploited Children has released a new photo showing what Sofia Juarez could look like today.
Sofia went missing from her Kennewick neighborhood 10 years ago, and turned 15 years old this week.
Police say there are no new leads in her case.