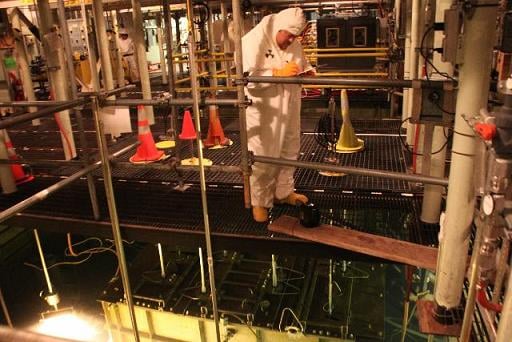 RICHLAND, Wash. - Hanford cleanup workers discovered three broken pieces of highly radioactive uranium fuel rods, about an inch in size, in the sludge of the storage basin.

An underwater camera spotted the scraps in the K West Basin while workers were measuring the sludge. The basin held nuclear weapon ingredients that were unprocessed at the end of the Cold War.

Workers placed them in a canister in the basin where any more scraps will be stored as they remove the sludge.

The Energy Department Project Director for K Basins Closure, Tom Teynor, says they are taking proper precautions to protect cleanup workers from exposure to the high-dose fuel.