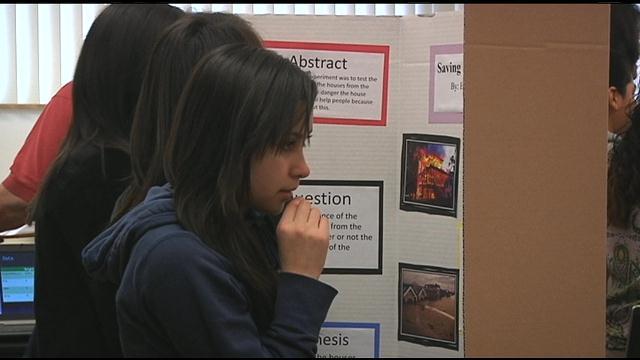 PASCO, Wash. - From glow stick experiments to Justin Bieber surveys, students at Stevens Middle School in Pasco presented projects that covered the full gamut of science Thursday.

The school is home to more than 900 students and every single one of them was asked to take part in the second annual school-wide science fair.
"Exposing our kids to as many opportunities to be able to expand their understanding and expand their knowledge through science is our goal. So that we can show them a different avenue of being a professional as they move through school and as they go through high school and hopefully out into the workforce," said Vice Principal Jeremy Fox.

About 100 judges reviewed the projects throughout the day. A winning project will be chosen from each classroom and then teachers will also pick overall winners.