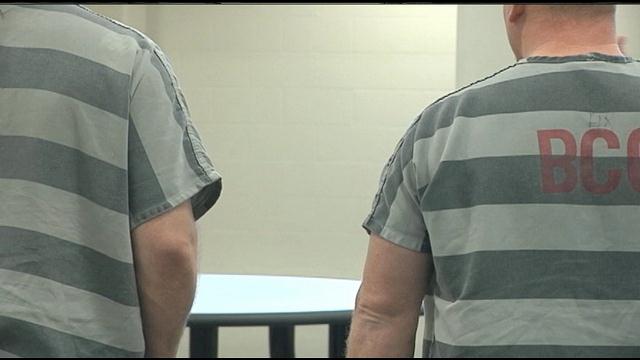 KENNEWICK, Wash. - A five man gang unit in Benton County has been on the beat for about a year now. And what a difference a year makes. While gang activity in the Tri-Cities has been on the rise for some time now, the newest gang unit is gaining ground and turning back that trend. They're focused on intelligence, public education and suppression of gangs and their members.
"Obviously my primary responsibility is to keep our community safe and violent gang crime is a huge concern of mine and other chiefs in this area," said Benton County Sheriff Steve Keane.

In fact, a main component of the Benton County Gang Unit is working with other agencies in the area.

"We work with our local agencies a lot more closely, obviously, but we actually help one another all the time on different things that are going on because the criminals don't recognize jurisdictional boundaries. So we meet on a regular basis," Keane said.

"A lot of people look at a shoulder patch and see Benton County, Pasco, Kennewick, Richland and they don't realize how seamlessly the units work together and that happens every single day," said Richland Police Captain Mike Cobb.

Law enforcement added more than 130 gang documentation forms in 2012, up from just 41 the year before. Those documentations help authorities keep track of known gang members.

Also, Benton County reports an almost 100% arrest rate for gang graffiti and car thefts, which are often gang related, have dropped by 40%.

But Sheriff Keane believes getting a good handle on the gang issue starts with intervention and prevention.


"We want to focus on trying to prevent people from getting involved in gangs in the first place but once they are involved, we want to give them a resource to get out. If they want to. If they don't want to, then the enforcement part of it comes in and we're not tolerating any gang activity in Benton County," Keane said.

To educate the public presentations are done year-round at area schools to try and keep kids out of the gang scene. The Benton County Sheriff's Gang Unit has formed a partnership with FIRME, a gang outreach program run by former gang member Jesse Campos.

In 2012, the gang unit seized 18 dangerous weapons, including 14 firearms. They also seized a large quantity of various drugs like Methamphetamine and Cocaine.