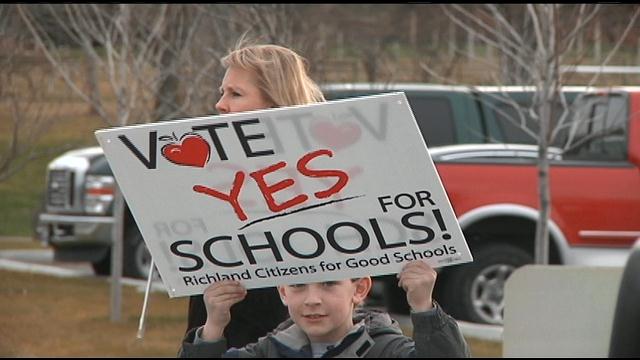 RICHLAND, WASH. -Election day is next week, and some Richland residents are rallying in support of the school district's bond measure.
A group of teachers, parents and kids spent over an hour holding signs and cheering on the corner of Van Giesen and Bombing Range Road in West Richland on Thursday.
Parents say voters need to support local kids and their education. "The overcrowding and the issues for them of bad facilities that aren't making their learning easy. So, new facilities with new structures would help make that better for them," said parent Dama Poletski.
The 98 million dollar bond would fund construction of two new schools and pay for improvements at three others. Election day is next Tuesday, February 12th.