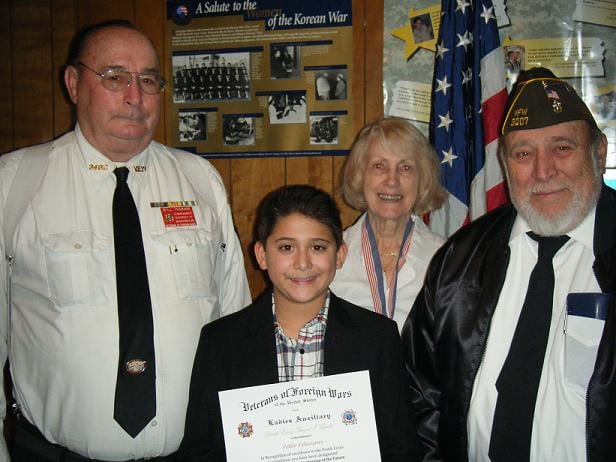 PROSSER, Wash. - A 5th grader from Prosser is celebrating his writing tonight after winning an award from the veterans of foreign wars.
Peter Felicijan competed in a 250-word youth essay contest themed "How to Show Love to Your Country." He placed first locally, in the district, and in the state of Washington.

On Monday, the VFW presented him with a certificate and a $100 savings bond.