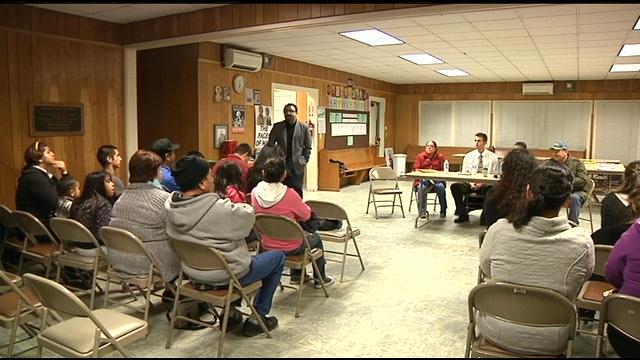 YAKIMA, Wash.-- Nearly two dozen people crowded into a room at St. Michael's Church in Yakima Friday night to talk about recent immigration raids in which 21 people were arrested.

The public meeting was put on by the rights group, One America, and gave people information about their rights when questioned on their immigration status.

Those who showed up also heard from the owner of two Yakima restaurants, El Mirador, that were raided last week.

He says he and his restaurants have nothing to hide, but that business has been slow since the raids.

"We [don't] have any fake papers. They say we make fake papers [at El Mirador], we don't. And I think the police, they already know we have nothing to do [with it]," Abraham Brambila said.

He says about six workers were arrested during the raid, but some of them have already been released.

He says he hasn't been questioned by agents or arrested and says his restaurants have nothing to do with document fraud, the allegations outlined in federal court documents.