Bulldogs Sign with Sweets, Help Round Out Roster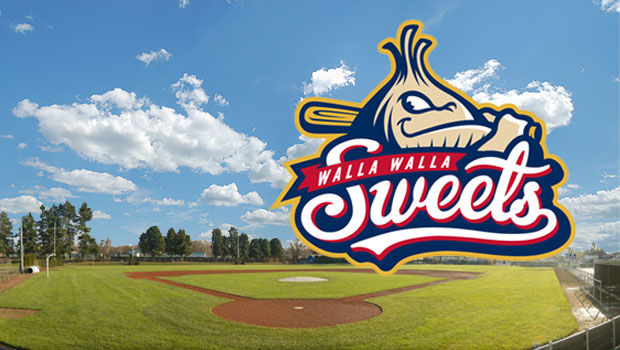 From Walla Walla Sweets
WALLA WALLA, Wash. – The start of the fourth season of Walla Walla Sweets baseball is just four months away, and the Sweets are adding the final touches to the roster for the 2013 season. The latest signees for Walla Walla are teammates from Gonzaga University, Beau Bozett and Taylor Jones. Bozett and Jones will join teammate Scott Silva in Walla Walla for their first summer of West Coast League baseball.
Bozett, a 6-foot, 170-pound sophomore outfielder for the Bulldogs is a graduate of Ferris High School in Spokane, Wash. where he was a three-year letter winner in baseball. As a senior at Ferris, Beau hit .450 and helped guide his team to the GSL championship. He was named first team All-Greater Spokane League as a senior and as a junior. During his high school career, Bozett was also a two year letter winner in football and as a senior helped Ferris to the 4A state title. Last summer Bozett played for the Atwater Aviators where he hit .324 with six doubles, two home runs, and 19 RBI while swiping 14 bases.
"Beau has a lot of talent and he will continue to mature this season with the Bulldogs," said Sweets vice-president and general manager Zachary Fraser. "He is going to be a tremendous addition to our program."
A graduate of Kentwood High School, Jones is a 6-foot 7-inch, 205-pound freshman at Gonzaga. During his senior year at Kentwood, Jones was 7-0 with a 1.24 ERA in 56 innings of work with 54 strikeouts and 18 walks, a 3:1 strikeout to walk ratio. He also hit .269 with six doubles and 23 RBI in 100 plate appearances. Jones was rated the top right-handed pitcher and third best high school prospect in Washington by Baseball Northwest, was ranked in the top 500 prospects in the country by Perfect Game, and a top 100 prospect by Baseball America.
"Taylor has a good arm and was a top rated high school prospect in Washington," said Sweets pitching coach Mark Michaud. "We're excited to have him on the team and we look forward to helping him develop this summer."
The Zags will open the college season on the road against Utah Valley University on February 15. Bozett, Jones, and Silva will face 2013 Sweets teammate Nick Vilter when they play against UC Riverside in the Palm Spring Tournament. The Zags' schedule will have the trio facing other Sweets teammates when they play University of Hawaii (Jonathan Lopez) and University of Portland (Zachary Torson, Lucas Hunter, Kurt Yinger).