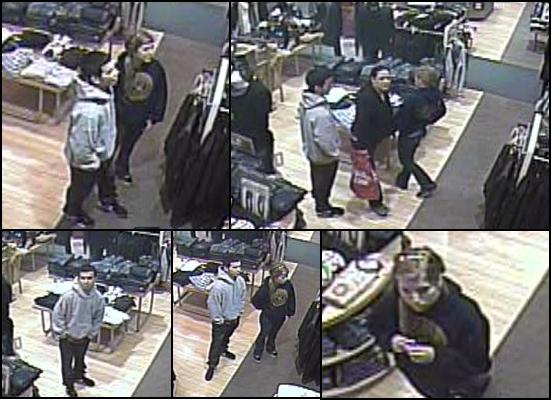 UNION GAP, Wash. - Union Gap Police are looking for three people who officers say were caught shoplifting on camera.
Officers say two teens and an adult woman stole items from the Buckle store at the Valley Mall, and drove off in a black Honda Accord.
Police say the boy is Hispanic, in his late teens, fairly short with short black hair. Officers say the younger girl is white, in her late teens with blond shoulder length hair. They say the older woman is Hispanic, in her 40's with dark shoulder length hair.
If you think you can identify any of the three people, please contact the Union Gap Police Department at 248-0430, and ask for Detective Rivera.