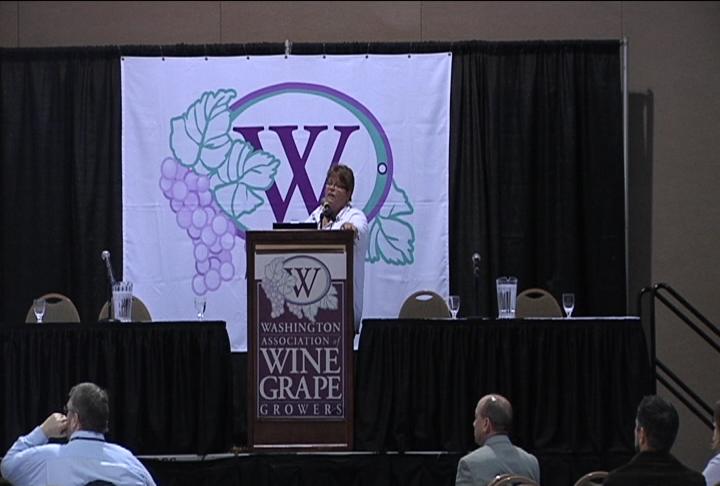 KENNEWICK, Wash.- The executive director of the Washington Growers League says he's certain immigration reform will happen this year.
But if Congress only passes laws to kick out illegal immigrants and doesn't include guest worker programs, Mike Gempler says it would devastate growers' ability to attract a workforce.
"If you do the enforcement on its own first, it will throw things out of whack, and will damage our economy tremendously, and damage our industry tremendously," Gempler says.
The Department of Labor estimates 50 to 70 percent of seasonal workers are undocumented.
Gempler, who returned from a trip to Washington, D.C. this week, says he's optimistic the senate will pass a comprehensive bill that will include a guest worker program and other laws that will allow immigrants to stay and work while they earn for legal status.
Gempler is attending the Washington Association of wine Grape Growers' annual convention at the three Rivers Convention Center.