State Tourism Office Looking For Funding, Local Tourism Doing Well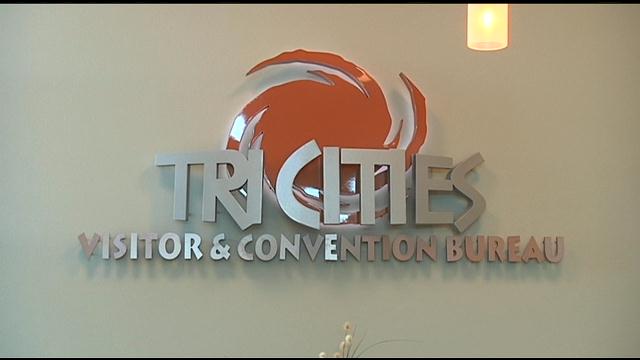 KENNEWICK, Wash. - The Tri-Cities is a vacation destination and tourism is big business here. Visitors spend an estimated $350-million a year in the region and the success of many businesses depends on that money.

The Tri-Cities Visitor and Convention Bureau works year-round to highlight the region and bring more visitors to the area. Their 2013 visitors guide is hot off the press and they said the booklet is the Bureau's premiere marketing tool.
"This is something different that's new where we've tailor-made itineraries for the romantic, suggestions for the connoisseurs, which is kind of the food and wine portion," said senior Vice President Kim Shugart.
70,000 guides were printed and Shugart said more than half of those are distributed outside the region. She said having three cities, two counties and a wide variety of attractions makes it easy to promote the Tri-Cities.
"Certainly our weather. Probably the best in the northwest and we certainly exploit that. Because of that there's a lot of outdoor recreation. Then you take in the fact that we have the B-Reactor and Hanford tours which aren't offered anywhere else and that brings in about 10,000 people a year just to take those tours," Shugart said.

The Visitors Bureau has three sources of funding: hotel-motel taxes, a tourism promotion assessment (again from the hotel industry) and dues from their 750 paying members.


Washington is the only state in the U.S. that doesn't have a state supported tourism effort but right now, some are working to change that in Olympia.

"The model that we're looking at really comes out of California because they put seed money into their statewide tourism program but 98% of the money actually comes from the industry itself," said Don Brunell, president of the Association of Washington Business.

"What that would do is feed people into the state. Then once they're here in the state, then we attract them to come to the Tri-Cities," Shugart said.

State lawmakers closed down the state tourism office in 2011 as part of their budget cuts. To fill that void, the Washington Tourism Alliance was formed and they're asking legislators for $7.5 million in 'seed money' to help them start marketing Washington again.