Jury Deliberates Fate Of Murder Suspect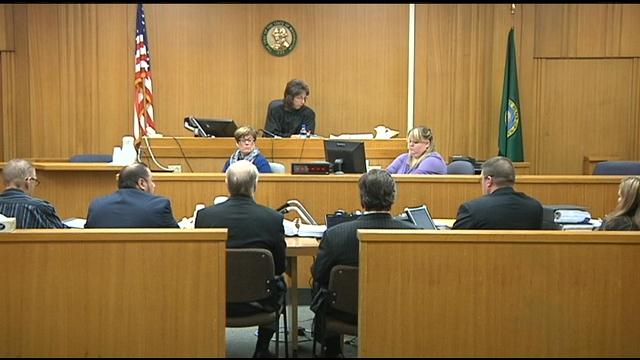 YAKIMA, Wash.--Attorneys made final arguments Friday in a murder case that spans over 15 years.
The jury is now deliberating the fate of one of the suspects, Michael Gorski.
The defense laid out a timeline of Gorski's whereabouts that night through the testimony of witnesses. Witnesses who apparently didn't know him beforehand.
Gorski and another murder suspect, Frank Brugnone are accused of killing Carolyn Clift in her Selah apartment in August of 1997.
Gorski took the stand Thursday and admitted to not telling police the full truth, saying he had seen Clift in her apartment that night but had left long before she was found murdered. John Crowley, Gorski's attorney, said his client initially lied because he was trying to protect his relationship with his daughter and didn't want to get fired from his job as a furniture salesman.
Crowley said it's abnormal for a murder case to take over a decade.

"That's unusual of course. I mean it's a so called cold case. It was cold and then what happened is at the end they decided to charge the person that lied about something, and that was the only real defendant that they could charge," Crowley said.

Prosecutors said they have DNA evidence linking Gorski to the scene. Prosecutors said they don't want to make a statement on camera until the jury has reached a verdict.
Since jurors didn't made a decision by 4:30 Friday, deliberations will continue Monday. The other suspect, Brugnone, will let the judge decide his verdict.