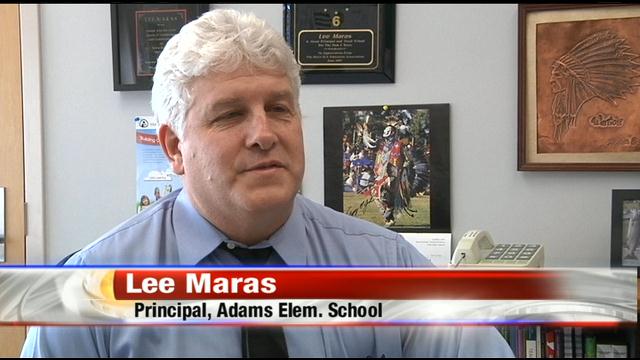 YAKIMA, Wash.--One of Yakima's very own principals has made the final cut for a big state award.
Lee Maras is the principal at Adams Elementary School, and he's one of three finalists for the Washington Elementary Principal of the Year Award.
Maras said winning the award would be a great way to highlight the school's recent academic success. Adams went from having some of the lowest test scores in the state to some of the highest.
"I think it's about the kids, and the parents and the teachers, and I think it'd be a great honor for them," said Maras. "It'd be a great honor for me, but it would really be a nice thing for my staff."
Maras said the school boosted test scores by focusing on reading and math education. The principal said he should know if he's the winner by the beginning of March.