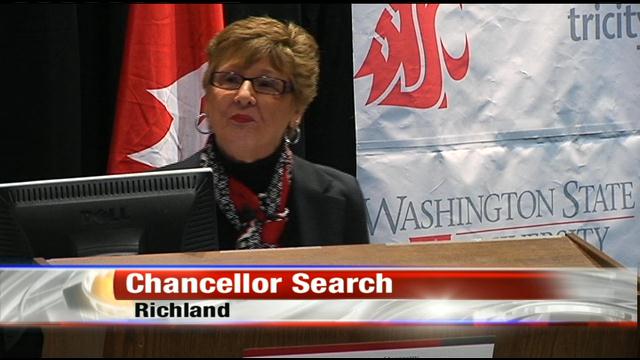 RICHLAND, Wash. - The first candidate hoping to be the next chancellor at WSU Tri-Cities visited the Richland campus Friday.

Dr. Karla Hughes spoke to students, staffers, and the community about what is important to her. Hughes is the provost at Morehead State University in Kentucky, which has 11,000 students.
NBC Right Now asked her why she wanted to move to a smaller school.
"One of the things you learn as you go through life is that there is a time and place for your skills, your knowledge and your influence. And at my institution I've done the things that I went there to do," she said.
Dr. Hughes also took questions from the audience.
On Monday, the school will hold a similar forum for the second candidate Ronald Brown. Brown is currently the provost and senior vice president for academic affairs at Wayne State University in Detroit, Michigan.