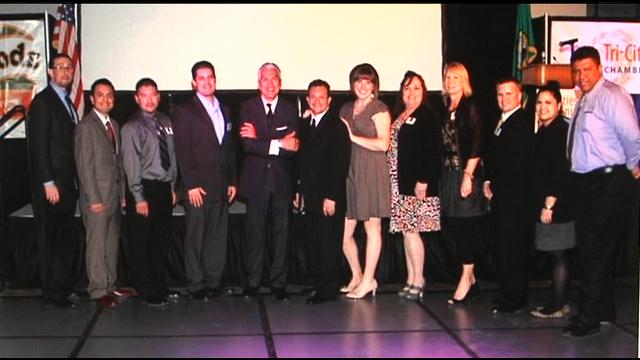 NBCRightNow.com - Nominations are now open for the 2013 Shining Light Leadership Awards.
Each year the Tri-Cities Hispanic Chamber hosts a gala and awards ceremony.
This event serves as an opportunity to recognize and publicly thank those who work to make our community a better place to live.
"Don't get recognized all that often. This will create an opportunity to be able to be recognized and show what they do in our community to make it a better place to live," said Hector Cruz, Tri-Cities Hispanic Chamber of Commerce.
This year's Shining Light Leadership Awards gala will be held on April 20th.
For more information and to submit nominations please contact the Tri-cities Hispanic Chamber.
You can read more about the gala dinner in the current issue of Tu Decides the bilingual newspaper.
Tri-cities Hispanic Chamber of Commerce (509) 542-0933 or tchcoc@hotmail.com@