WA Liquor Store Owners Fighting To Lower Taxes from I-1183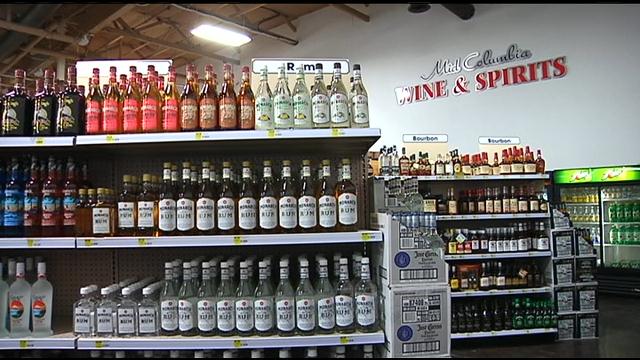 RICHLAND, Wash. -- When Initiative 1183 took effect last Summer, customers weren't the only ones taken aback by the new spirits taxes. Liquor store owners were hit pretty hard as well. "All over our life savings have gone into these stores.," said Rajiv Malhan who spent $5 million dollars in June to open two liquor and wine stores in Kennewick and Richland called Mid Columbia Wine and Spirits.
Business owners who took over old state liquor stores last June say the state started taxing them out of business when the new fees were imposed. Shortly after the investment, Malhan had the same problem. "We did not know that a17% tax was going to be implemented. That was a last minute decision by state. They had a closed door meeting with the distributors," said a frustrated Malhan. Distributors don't have to pay this type of tax, when they are selling to bars and restaurants virtually cutting small liquor store owners out of that market share.
Brian Smith, the spokesperson for with the Washington State Liquor Control Board said there were 329 state run stores, and when I-1183 went into affect in June, about 25 of them either closed down or never re-opened.
Representative Larry Haler said he's spoken with several business owners worried about staying afloat and he's supporting House Bill 1161 which would lift the 17 percent fee retailers are required to pay on gross hard liquor sales.
"We have a problem in this state with Initiative-1183, a lot of people didn't read the last 9-10 pages of it," said Haler who is working to lift the tax. Haler is also working to help the smaller stores band together so they can buy in bulk together to compete with bigger stores "Right now, the only people who can form cooperatives are the big box stores like Costco and Safeway, so they can save money to the customer," said Haler who wants small stores to form cumulative buying power co-ops.
Currently, nearly half the retail price a customer pays at the register for a bottle of liquor consists of taxes. A17% tax to retailers which raises the price, then a Spirits Sales Tax of 20.5% and a Spirits Liter Tax of $3.7708 per liter.
"Washington voters voted for variety, competitive prices and reasonable market. By raising the taxes so high, they have done a disservice to Washington voters," said Malhan.