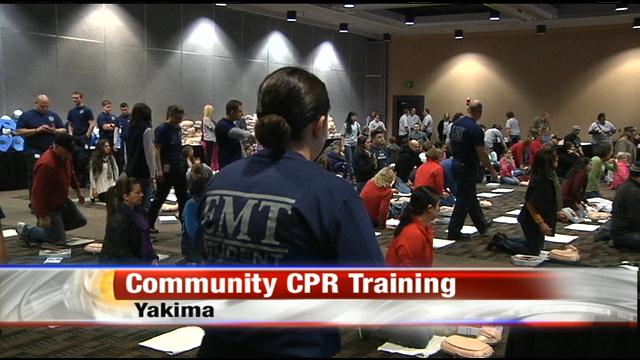 YAKIMA, Wash.--Hundreds of people gathered at the Yakima Convention Center Saturday morning to learn a life saving skill.
It was the 4th Annual CPR Blitz.
Participants were taught the basics. They also learned how to properly use an Automatic External Defibrillator (AED).
CPR Instructors said many people in the valley aren't trained, and it's a big mistake to wait for the ambulance. They said the sooner you can start CPR, the better.
"You have this thing called CPR and AED's that gets you a much better chance of survival," said Pete Orgill, one of the CPR Instructors. "That's why we call it the greatest life saving tool ever, between CPR and AED's we can save lots of lives."
All three classes were free Saturday. Each participating family walked away with an American Heart Association CPR Kit and of course, the knowledge to save a life.