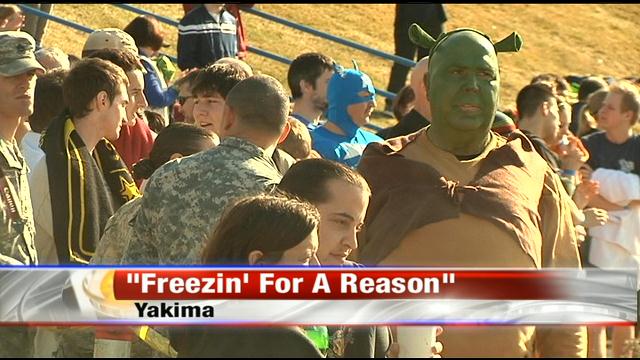 YAKIMA, Wash.--It was the people of Yakima's turn to dive into icy waters for a good cause.
The Annual Polar Plunge is a fundraising effort between law enforcement agencies throughout Washington State. All plungers raise money for the Special Olympics.
Some participants said the cause is near and dear to their heart, but it certainly takes a lot of time and effort to prepare for.
"Oh you have to prepare correctly, so you got to stand on your head and put your feet in the freezer, turn off the hot water," said Jeff Novack. "You got to really practice before you do something like this."
Participants got creative this year with their costumes. One of the winning teams was the "Hypothermic Highland Scots" from Highland High School.
More than $22,000 were raised at the event Saturday for Special Olympics Washington.