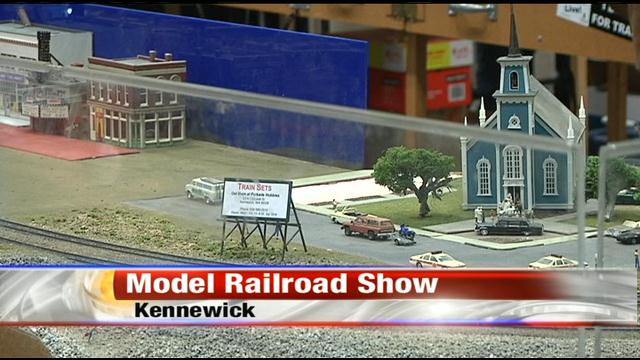 KENNEWICK, Wash.-- More than 500 people visited the Tri-City Model Railroaders show in Kennewick Saturday.
Close to 300 feet of tracks weaved through the Benton PUD auditorium.
The display included electric trains traveling through decorated scenes.
The track was originally built in 1990 but the Tri-City Model Railroaders group continues to make upgrades so the public can enjoy the displays.
"Most people when they think of a model train, they think of a train running around the Christmas tree. This is a serious model railroad. High electronics, high tech, just a lot of fun," said Bob Jekel, Tri-City Model Railroaders.
The show also included clinics to teach people about the hobby.
Jekel said they plan to have another show some time this summer.