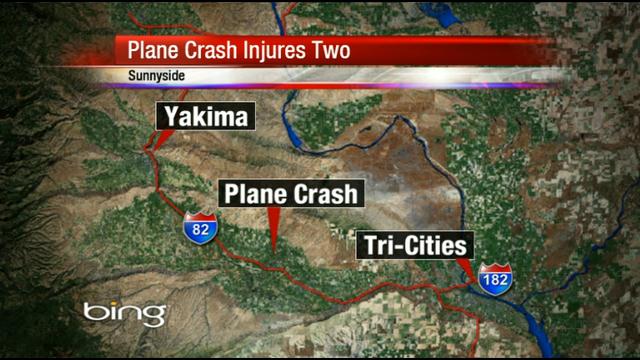 YAKIMA, Wash.--A small airplane crashes in Sunnyside's South Hill Park, and both of its occupants only suffered minor injuries.
It happened just after 12:30 p.m. Saturday.
Witnesses said the plane hit some power lines before attempting to land in the South Hill Park parking lot. However, the landing was off and the plane went through the parking lot and crashed into a fence before coming to a rest in a field on private property.
The FAA is investigating.