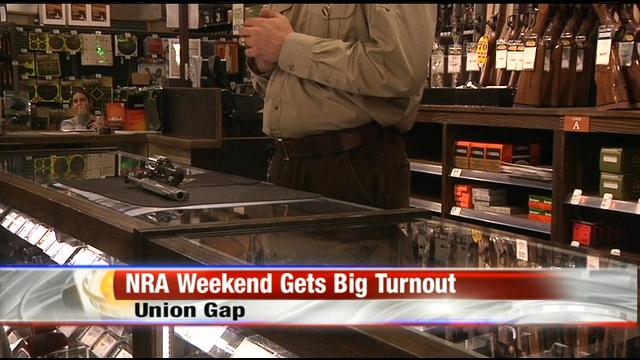 UNION GAP, Wash.--A record breaking number of people in Yakima signed up for the NRA this weekend.
Over 100 people enlisted Saturday, and by Sunday afternoon recruiters added 30 more.
This was the first NRA weekend for Cabela's in Union Gap.
Cabela's Marketing Manager, Haley Weston, said thousands of people came in Saturday to learn about concealment laws or take part in a handgun boot camp.
We asked if all they hype over stricter gun laws contributed to the big turnout.

"I can't really speak to that," said Weston. "I just think that our customers are amazing, and they support the NRA. We're really glad that the NRA recruiters are coming in and signing them up."
There were multiple seminars and classes over the weekend, including trap and skeet shooting and a ladies only class called "basic personal safety in the home."