Yakima Bishop issues Statement regarding the Pope's Resignation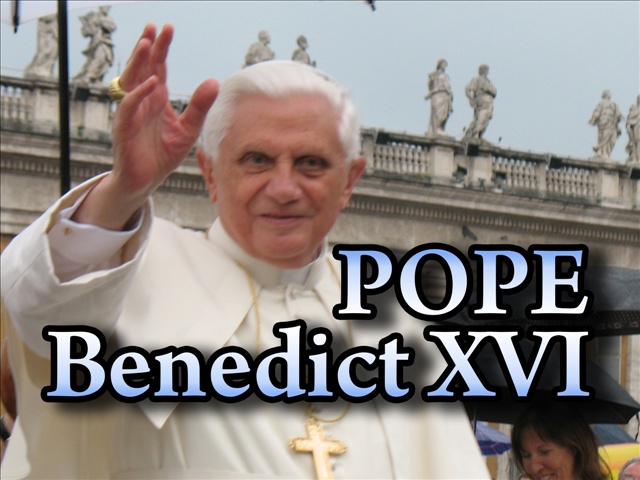 YAKIMA, Wash., -- Rev. Joseph J. Tyson, bishop of the Catholic Diocese of Yakima, issued a statement Monday morning on the heels of the surprise resignation of Pope Benedict XVI's.

"I am grateful for Pope Benedict XVI's great embrace of the teaching ministry which is so central to the ministry of the papacy. I do feel a special connection to the Holy Father, having been among the very first bishops named just days after his election in 2005 and then, of course, his appointment of me as Bishop of Yakima just under two years ago."

"I had the privilege of seeing him this last April during the routine visit of our Pacific Northwest bishops to Rome and, in an even more special way, had the privilege of celebrating Mass with him in Rome this last October at the canonization of Saint Kateri Tekakwitha, the first native American woman to be canonized a saint in our Church. I will always cherish these moments."

"In the coming days and weeks many will be predicting papal candidates. But the election of the Pope is primarily the work of the Holy Spirit who guides the Church through the prayer and ministry of the 1.2 billion Catholics of all cultures, ages and walks of life. Keeping communion with the teachings of Christ, those designated to elect the next Pope, the College of Cardinals, will be keeping this reality in their minds and hearts in the coming weeks."

"During this time of Lent, I will be asking Catholics in the Diocese of Yakima to add a special prayer intention during the Sunday Masses in Spanish and English for the current Holy Father as well as the person who will be chosen to be his successor. I would ask anyone of any faith and of no faith at all to keep us in your thoughts and prayers."

The Diocese of Yakima encompasses seven counties of central Washington state, with a total population of 681,000. The number of registered Catholics is about 75,000, though the actual number of Catholics may be closer to 200,000, based on a statistical analysis of the most recent census.