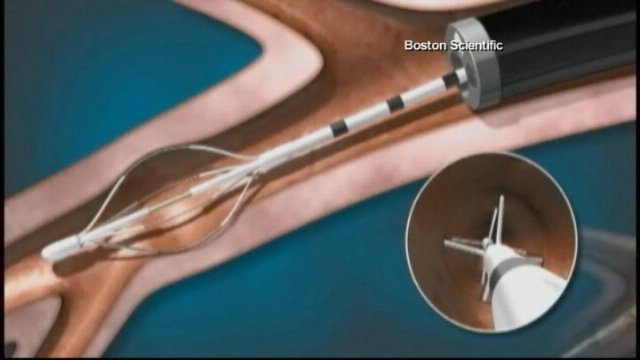 A new surgery could help asthma patients breath easier, and it's the first drug-free way to relieve symptoms.

Ever since Virginia Rady was a child, she's had to deal with what so many Americans also struggle with, asthma.

"I never got to have this normal childhood experience I never got to do p-e when I was younger and the other kids made fun of me because of that"

The recent newlywed wants to start a family but the Asthma medication she's on, would affect having a little one in the future.

"Not yet, we're waiting a couple of more years, but you want to have that energy. Yeah I want to keep up"

But now, due in part to an innovative surgery, the chance of Virginia suffering a Asthma attack will dramatically reduce.

"It certainly is the first therapy for Asthma that's a non-drug therapy." says Dr. Gary Weinstein, Pulmonologist.

The surgery is called Bronchial Thermoplasty. Radio frequency heat is applied to the smooth muscles in the lung's Bronchial Passages. It's done in three different procedures.

All of it is to eliminate unnecessary smooth muscles that triggers Asthma attacks.

However, if you think this is a miracle cure to asthma. It's not.

Dr. Weinstein says "What we anticipate and hope that we will get better control their Asthma symptoms and flares and appropriately reduce their medicine"

Virginia does encourage Asthma sufferers like her to look into the option.

"It's going to be amazing not to worry about that anymore to not have to take a tons of medication and be trapped by it"