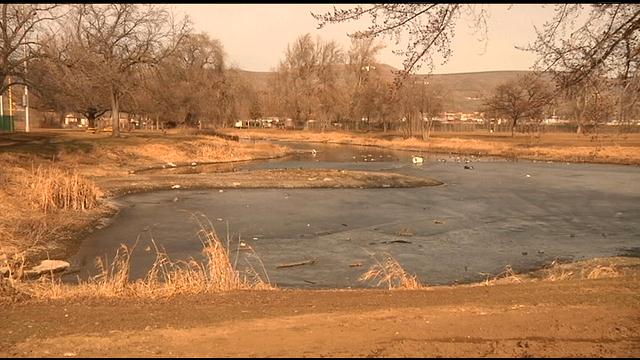 YAKIMA, Wash. - The Yakima Fire Department is warning people to stay off the ice after four young boys fell through it Saturday at Kiwanis Park in Yakima.

Firefighters say because of police and fire crews quick response time, all four boys are alive. But they say things could have ended much worse.

"With the temperatures fluctuating ice does not thaw evenly therefore it makes it a little bit more dangerous so we recommend that kids stay off the ice completely," said Yakima Fire Department Captain Brandon Dorenbush.
Multiple signs around the park say no swimming, wading, or ice skating. The City says this is just an unfortunate incident.

Fire crews say one boy was submerged for several minutes and almost died. He was taken to Harborview Medical Center in Seattle.
Firefighters have not been able to get an update on his current condition.