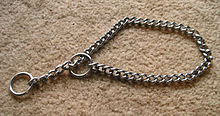 SALEM, Ore. - Oregon lawmakers are considering a bill that would change the way pet owners leash their dogs.
Multiple animal welfare groups are pushing the House bill that would make it illegal to keep a dog tide up outside for an extended period of time with a short leash or choke collar.
If the bill passes, violators could face fines up to $1,000.