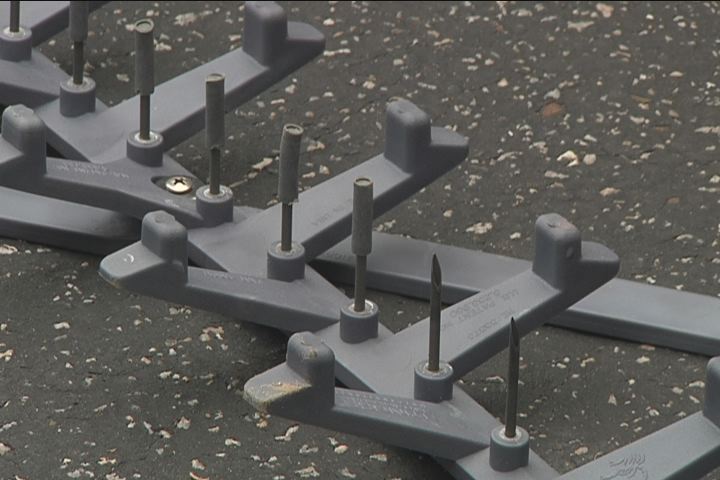 KENNEWICK, Wash. - A man from Kennewick is facing eluding and DUI charges after a slow-speed chase.
Kennewick Police say they tried to pull over the 50-year-old man's truck when he was driving erratically, going 10 MPH under the speed limit. Officers say they turned on their sirens, but the driver continued driving away at 35 MPH.
The Benton County Sheriff's Office then tried to pull the truck over near Canal and Edison, but deputies say the man continued into Columbia Park, going up to 30 MPH.
Deputies say they put spike strips in the Park's roundabout, which blew three of the trucks four tires. but the driver continued out of the park, onto SR 240, and then back into the park.
Deputies say at that point, Washington State Patrol Troopers broke the man's passenger side window, got his keys, and were able to stop the truck.
When deputies took him into custody however, they say he resisted arrest until a Benton County K-9 bit him.
Deputies say they also arrested the man in January, at which time he also resisted arrest.