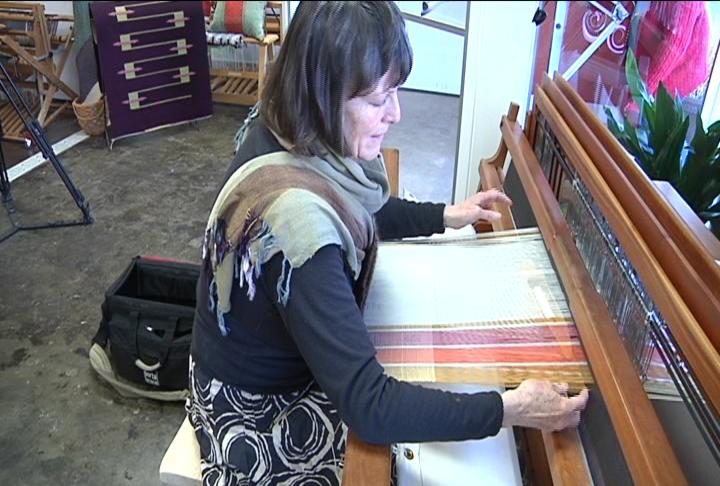 KENNEWICK, Wash. -The Historic Downtown Kennewick Partnership has welcomed another merchant to its list of eclectic shops.
Friends and neighbors watched Susan Schmieman Friday cut the ribbon outside her new store, Flying Fiber, filled with rugs, blankets, and other woven products.
Schmieman has been weaving for more than a decade.
"My grandma was a weaver and she was from Finland and she took rags, clothing, and cut them into strips and wove rugs out of them. So it's in my blood. I can't help it."
Schmieman works on projects inside her shop where she has several looms. She also teaches classes.
"When I weave it takes me back to the past, just like making bread. It's very peaceful."
Flying fiber is located at 11South Benton in downtown Kennewick.