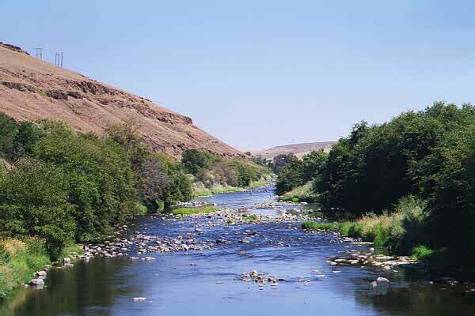 PORTLAND, Ore. - Gov. John Kitzhaber and a task force of farmers, tribal interests, and environmentalists agreed Friday to a "declaration of cooperation" on projects to increase irrigation water in Umatilla Basin without hurting endangered salmon.

The deal, signed in Portland, includes water storage projects that could divert more Columbia River water in the winter, which would be less harmful to fish than spring and summer withdrawals.

The projects include building a new storage reservoir in Juniper Canyon, repairing the Wallowa Lake Dam, and completing the Umatilla Basin aquifer recharge project to store water underground.

Kitzhaber's proposed budget for 2013-15 includes money for initial work on the projects.