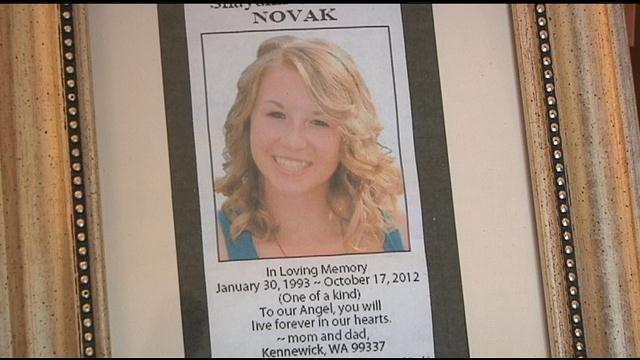 KENNEWICK, Wash. - A breakdown in communication on October 17th, 2012 at 2:43 p.m. resulted in emergency crews arriving in the wrong city. Carol Sharp called 911 and told the dispatcher her granddaughter, 19-year-old Shayann Novak, was hurt. But when help was sent they went to the wrong address.

"911, where's your emergency," asked the dispatcher.

"Uh, it's at my house. This is Carol sharp, I'm at 2406 Olympia Street," said the 911 caller. Listening to the call, you'll hear the dispatcher speak over the caller when she said 'Richland.'

The problem here is, there are two Olympia Streets in the Tri-Cities. One in Kennewick and one in Richland.

"On October 17th, 2012... My daughter passed away in Richland, in the room I grew up in," said Shayann's mother, Christine Sharp.

She said Shayann was living with her grandparents when she died in their home.

"They tell me she died of her grandfather's .22 pistol and was shot straight through her heart," Sharp said.

Police ruled Shayann's death a suicide and said she died instantly. But her mother isn't so sure.

"My thought is that based on the 911 recording, my daughter was suffering. There wasn't an instantaneous death with it. A gunshot wound to the heart. She suffered until the right first responders, ambulance and police arrived at the right place," Sharp said.

NBC Right Now tried to contact the Southeast Communications Center, which handles ambulance dispatching for the area, but they declined to comment for this story.