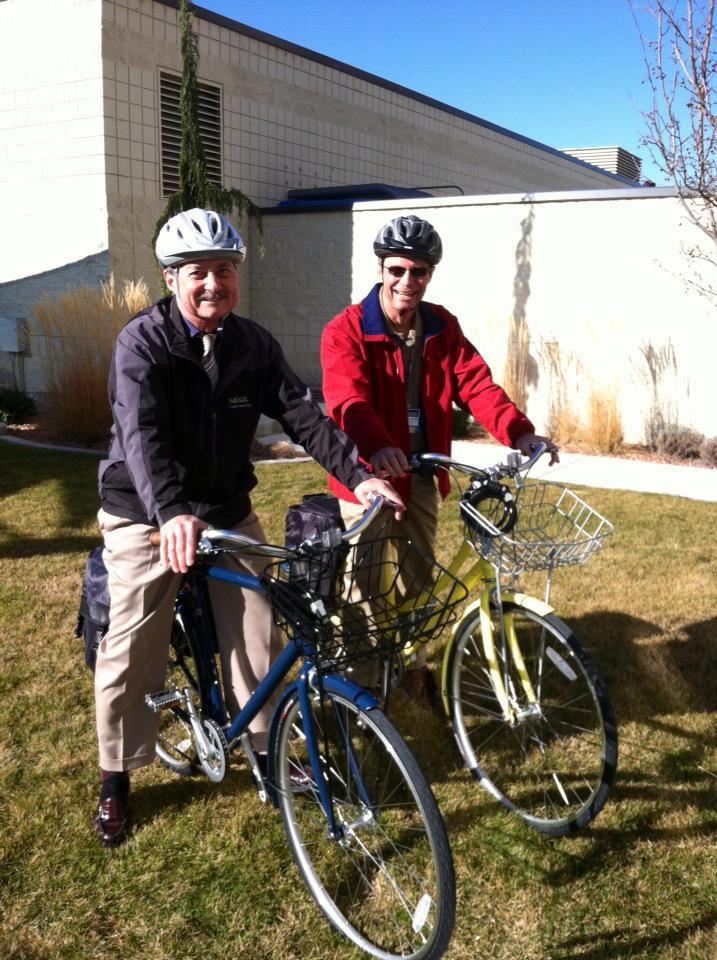 RICHLAND, Wash. - Kadlec Regional Medical Center now offers staffers two wheels instead of four in an effort to reduce their carbon footprint and get some exercise.

Kadlec's innovating Green Team provides a new bike transport program for its staffers as a better alternative to travel between its off-site buildings, and enjoy a bike ride.

Recycled cardboard collected from the Green Team Program paid for the bikes, and each one is equipped with a helmet, basket and two satchels for riders.

On Friday Kadlec's President and CIO took the first honorary rides.
"We were noticing because we have off site facilities that a lot of times our shuttle program, there's one or two people that are on the shuttle at a time, which really wasn't the best way to use the shuttle," said Chase Walters, Green Team Program Chair.
Walters says the bikes will help reduce the gas emissions from the hospital's motorized shuttle, as well as decreasing its maintenance.