Kennewick Neighborhood Fed Up with Steptoe Construction Debris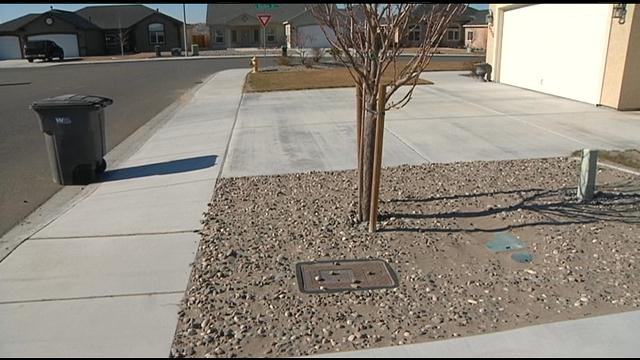 KENNEWICK, Wash.-- Work to extend Steptoe Street to Clearwater Avenue is impacting a local neighborhood and they say they are tired of cleaning up the mess.
Large mounds of sand blow across the streets and onto people's property leaving lots of cleanup to maintain their homes.
"It takes a lot to keep the sand out of the lawn and it's covering our sprinkler heads, it's coming into our house. It's coming into our window sills. It's very frustrating," said Sandie Boyce, homeowner.
"On the grass, the curbing, the patio out back. On all the new lawn furniture that's out there," said Bert Wright, homeowner.
"Hoping they will at least help us do something because we didn't generate this cost. The sand they could've prevented" Boyce said.
Neighbors say the city is not watering down the sand to stop it from blowing away. However, the city says they work with the contractors to address the issue every day.
"Definitely difficult to have to deal with blowing sand and dust for anyone in the community when we get a sandstorm so we recognize the issue. We work hard to make sure that those projects are being watered and monitored," said Evelyn Lusignan, City of Kennewick.
"The city blaming the contractors the contractors blaming the city and still nothing resolved. I mean it's been since last fall. I think we've been patient as far as land owners here and it's come to the point where now it is cost us time, money, and energy and we still have no results left," Wright said.
"This is hard on a home. It's hard on us," Boyce said.
The city says starting next week they will be moving construction piles and the road construction should be complete in April.
They say they will do their best to work with neighbors on cleanup as the project is completed.