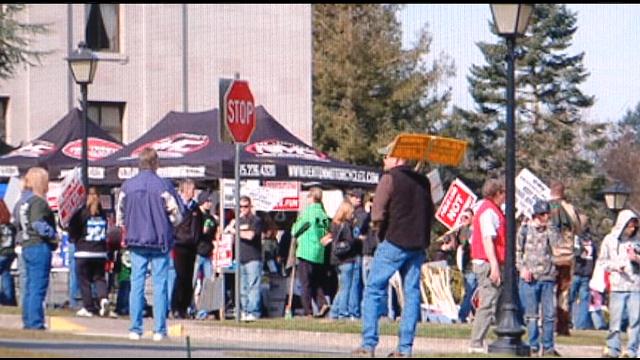 Next month on March 15th, Washington state will celebrate the Latino Legislative Day in Olympia. Last year there were over 1,000 attendees.
Many of the attendees were from the Yakima and Tri-Cities area.
There will be various work sessions regarding voter rights, education, healthcare, farm worker rights, immigration, juvenile justice and many others.
"Meet the representatives and then also for them to express their voice. To really get to know our legislators and know that they have someone that will listen to them and know that their voice is important," said Dora Morfin, event coordinator.
This year's guest speakers include: Governor Jay Inslee, State Supreme Court Justice Steven Gonzalez and many others.
The Latino Civic Alliance is a non partisan state wide advocacy organization that promotes civic engagement. This event was first held in 2005.
Attendees can register and see the complete list of events at the website LatinoCivicAlliance.Org.
You can read more about the Latino Legislative Day in the current issue of Tu Decides the bilingual newspaper.
@