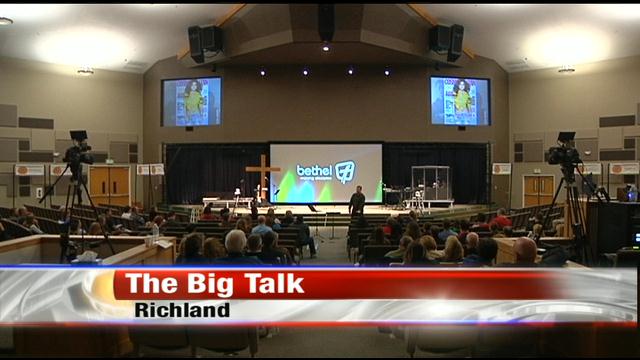 RICHLAND, Wash.- It's that awkward conversation parents often fear, talking to kids about the birds and the bees, but the Tri-cities Pregnancy Network in partnership with Bethel church helped with that "Big Talk" Friday night.
Two nationally known speakers talked candidly with parents and kids about the sensitive subject of sex and all the temptations that kids are faced with, simply opening the doors for teens and parents to talk about sex.
One of the speakers, Jason Soucinek, who is the founder of Project Six19, a non-profit organization dedicated to talking honestly about matters of sexual integrity said, "the most important things that we can do is recognize one, this isn't a big talk and two, this is an ongoing conversation and just by simply talking about values and some of the hopes and dreams. This is one of the things parents can have great influence in."
This seminar for parents and teens is the first series of events that will be held throughout the year by the Tri-Cities Pregnancy Network to help engage meaningful interaction about sex-related topics.
'The Big Talk" was funded by the Three Rivers Community Foundation.