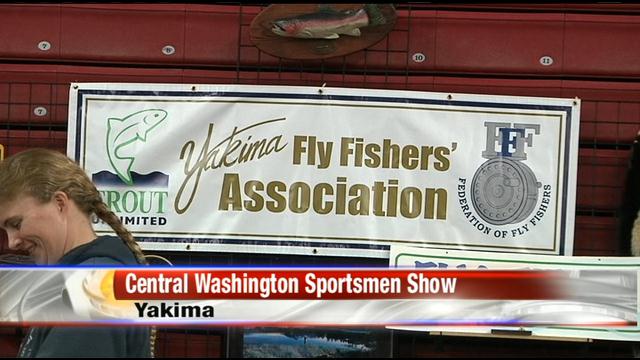 YAKIMA, Wash.--Outdoor enthusiasts headed to the Yakima Valley SunDome Saturday for the "24th Annual Central Washington Sportsmen Show."
There were fishing boats, campers, ATV's, hunting gear and even live bears.
After a very popular response, "The Great Bear Show" is back this year. The bears sit inside their cages in the SunDome. People can catch a peek, while learning more about the animals during presentations.
Visitors traveled from booth to booth, looking at all of the outdoor merchandise.
Local vendors said Yakima's Sportsmen Show is a great way to secure business and provides exposure to smaller companies in the area.

"We do receive a certain amount of business from it, my company every year," said Larry Nostrant, the owner of Vic & La's Big Adventures. "We do have some clients who go with us to Panama or Costa Rica or even come to North Idaho and fish with us in North Idaho in the summertime from this show."
Nostrant said this show generates around 8 percent of his business sales for the year.
Some new additions to the 2013 show include a designated area for folks to sell their quality used outdoor equipment. Also, for the first time in the show's history, parking is free in the main lot so that should give you some incentive to check it out Sunday.