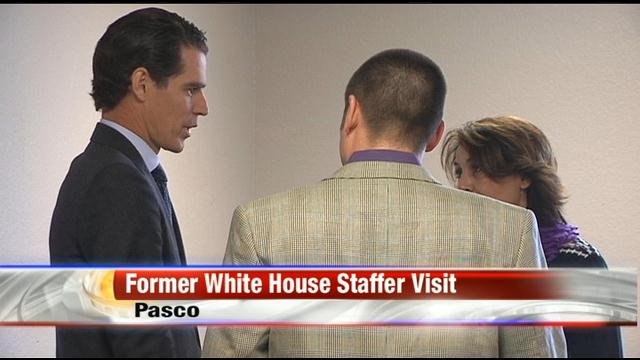 PASCO, Wash.-- A former White House staffer under the Bush administration paid a visit to a Pasco church Sunday.
Daniel Garza spoke with people at the Faith Assembly Church about the connection between economic freedom and religious freedom.
He is now executive director of The Libre Initiative that works with Hispanic communities to promote free enterprise and limited government.
"In a sense, what we want to do is make the case for economic freedom and now folks from the faith communities can also help us advance that cause because it is in their interest to do so to have a thriving membership," said Garza.
Daniel lived in Toppenish when he was younger and still has strong ties to the area.
Fox News Latino recently featured him as one of their Ten Young Latinos in Politics to Watch In 2013.