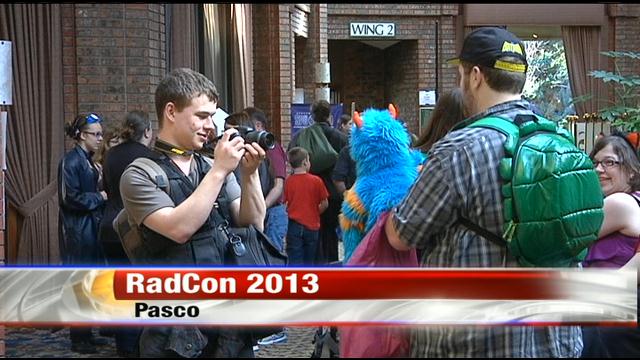 PASCO, Wash.-- More than 2,000 people came together at the RadCon sci-fi and fantasy convention this weekend in Pasco.
The Red Lion hotel transformed into a place filled with costume-clad enthusiasts.
This is the 22nd year of the event that offers a wide variety games, demonstrations and sales.
Many RadCon die hards return year after year and look forward to seeing the friends that they make at the convention.
"They know that next year it's going to be here for them. Also so that they can come see the people, the friends that they've made last year, dress up funny, look at other people, take a look at the art auction, buy things they can't buy at other places," said Kevin Stiles, RadCon coordinator.
Organizers said the most popular events to attend at the convention are the sword fight demonstration and fire dancers show.