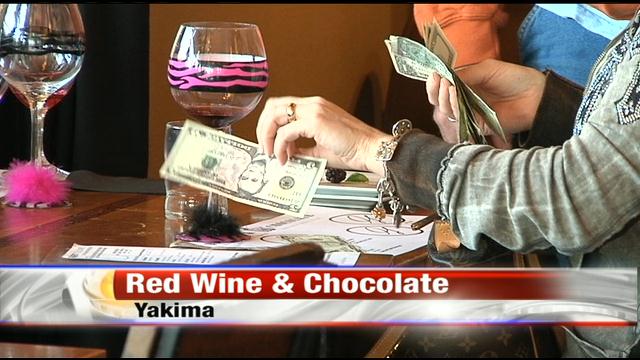 YAKIMA, Wash.--It's been another successful year for the Yakima Valley's Red Wine and Chocolate event.
People visited more than 50 wineries over the weekend trying chocolate desserts paired with red wines.
Gilbert Cellars said they're seeing a great crowd with a lot more visitors than last year.
"For us, it's been up," said Erin Luke, the Assistant Manager. "Last year, we actually did all of the plotting out for our dessert quantity from last years numbers, and we over doubled it. We ran out completely, and we doubled our order from last years."
Luke said local wines are becoming more and more respected, which is bringing visitors from the other side of the Cascades to events like this one.