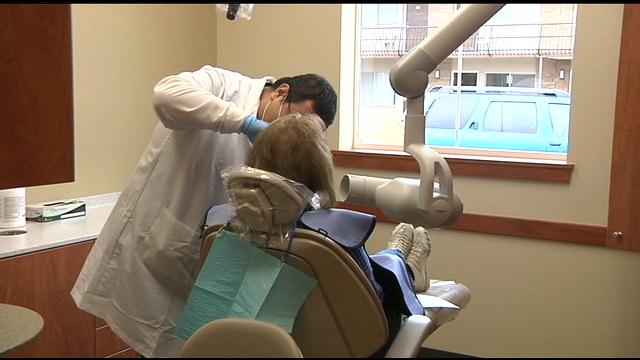 YAKIMA, Wash.-- A new dental clinic in Yakima is already serving nearly a dozen people a day.

The Union Gospel Mission opened the doors to the brand new clinic this past Friday and say about 40 people came out on opening day.

The clinic is run entirely by volunteers and provides discounted dental care to anyone living in Yakima County.

Volunteers say there's a big need in our community for this kind of clinic.

"Adults who have lost Medicaid. The low income adults and seniors who might have had Medicaid before, which is state medical assistance, no longer covers dental. And so that's the unmet need that we're seeing in the state," volunteer dentist Dr. Mike Buehler said.

Dr. Buehler says they're serving 10-12 patients a day, but hope to get that number up to 15 to 30 patients per day once they get situated.