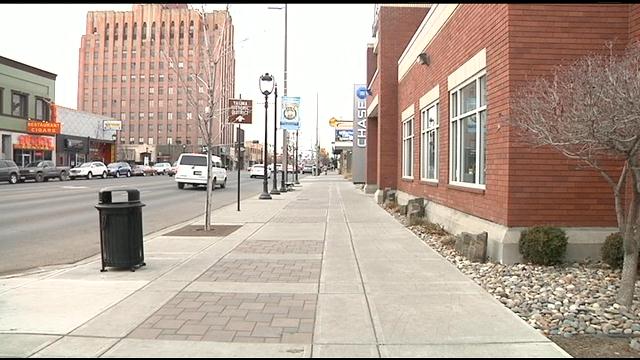 YAKIMA, Wash.-- The Downtown Yakima Business Improvement District is looking for more money to continue efforts to spruce up downtown.

Board members say the plan would cost tens of thousands of dollars, but it would also help bring more people to Yakima.

The board is asking Yakima's city council for $40,000 to continue putting in more flower planters around downtown.

DYBID board member Joe Mann says the money wouldn't only go towards installing new planters, but also to fund a matching dollars program.

Mann says if a business spends money to improve the outside appearance of their store, then the board would match, up to 500 dollars, for additional work.

"I think it definitely makes the downtown look better. I think it gives you a sense of pride when you're driving down downtown, to see all the flowers and the plants up. I think it makes you feel good," said Mann.

Along with new flower pots, Mann says the $40,000 would also go toward creating a new website dedicated to all things Downtown Yakima.

He says with all the different activities going on downtown year-round, it's important to have a place people can go to see exactly what's happening.

City council members will have the final say on whether or not to approve the funds.