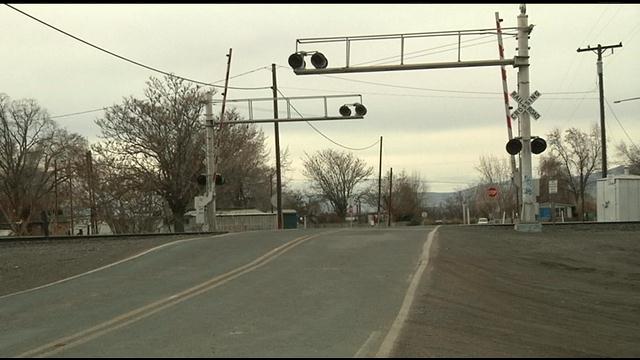 WAPATO, Wash.--New developments on the Wapato man who was hit and killed by a train last Friday.
The Yakima County Coroner said the victim is 41-year-old Joseph Shippentower.
A spokesman for Burlington Northern Santa Fe Railroad said crews hit the emergency brake, but they couldn't avoid Shippentower who was lying in the tracks.
"I think a lot of time people are just careless, and we have people who drink a lot, homeless, fall asleep and then pass out and get hit," said Henry Hellums of Wapato. "Unfortunately, it happens."
Already this year, we've reported on two fatal train accidents in that area.