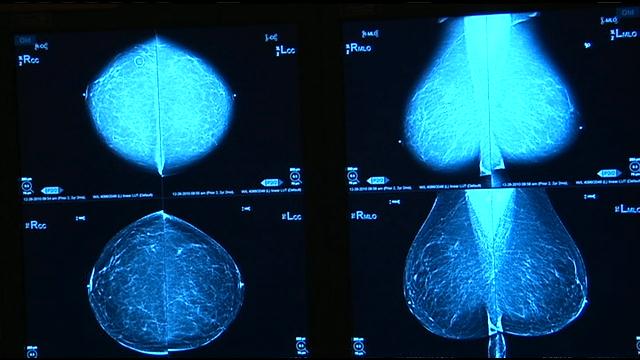 WALLA WALLA, Wash. -- More than 200 thousand women are diagnosed with breast cancer each year, and more than 40,000 of them will lose their battle with the disease. That is why a hospital in Walla Walla is making a big investment, between $400,000-$600,000, to bring some state of the art technology to the region.

"Tomosynthesis, or 3-D imaging, represents the single greatest change in mammography since the origin of breast imaging," said Dr. Bradley Johnson, medical director of the Imaging Department at Providence St. Mary Medical Center.

Regular mammograms take a picture from the top down and from side to side, which can often result in overlaps and false positives. Cancer can hide from view and has an entire year or more to grow until the woman comes in for her next mammogram. Johnson says 10% of breast cancer goes undetected with the original mammogram and this will increase detection by 20%.

"This (new) methodology is set to replace conventional mammography nationwide, and we are tremendously pleased and excited to be the first center in the Inland Northwest to be able to offer this technology to our community" he said.

Not only that, but about 10-15% of women who get mammograms are called back for what is called a "False Positive," Johnson said this should cut that down but about half as well.

Aside from non-melanoma skin cancer, breast cancer is the most common cancer among women in the United States. It is also one of the leading causes of cancer death among women of all races and Hispanic origin populations. For more information, visit Cancer Among Women.
According to the Centers For Disease Control, in 2009 which is the most recent year numbers are available, 211,731 women in the United States were diagnosed with breast cancer. And 40,676 women in the United States died from breast cancer.
Women have a 98% survival rate when breast cancer is detected early and is still localized in the breast. But to treat the cancer, it must first be detected.