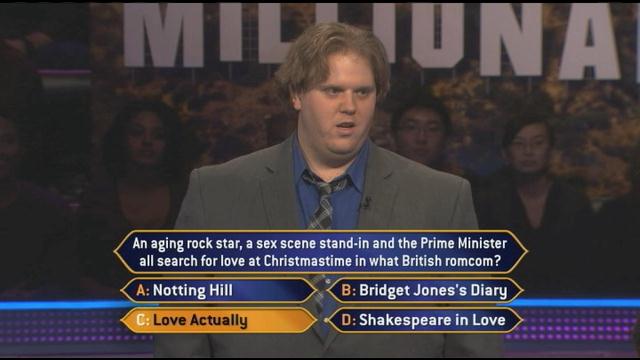 RICHLAND, Wash. - A Richland man recently found himself in the hot seat on the game show "Who Wants To Be A Millionaire."
The game show gets a Hollywood make over this week, for special movie-themed episodes leading up to the Academy Awards. A perfect topic for local movie buff and theater director Josh Darby.
Darby says he didn't even realize he was entering a sweepstakes when he took an online movie trivia quiz. Soon after, The Academy of Motion Picture Arts and Sciences flew him to the New York City to see if he knows enough about movies to take home the million dollar prize.
Darby says it was an experience he'll never forget, and one that almost didn't happen because of Hurricane Sandy.
"Because of the hurricane that happened there, I was supposed to go and film Halloween night, which was the day the hurricane was the worst in New York. So everything got pushed back and I didn't know if I was going to get to go," said Darby.
Darby won't say how much money he took home from the show, but his episodes air Tuesday and Wednesday at 6:30 p.m. on NBC Right Now. He did say that if he wins big, he plans to pay off loans, take his girlfriend to Disneyland and buy more movies.