Apartment Rental Market Changing in the Tri-Cities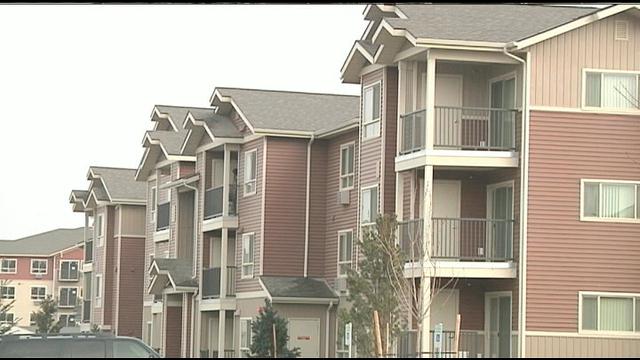 KENNEWICK,Wash. -- Thanks in part to three new giant apartment complexes in the Tri-Cities, we're seeing another shift in the area's apartment rental market.
At Clearwater Square Apartments they are working hard to keep up with the expanding apartment rental market in the Tri-Cities.
This is an older complex that is freshening up to keep tenants as newer buildings pop up and create more competition.
"Everything that we're doing is to keep people here. We want this to be their home. We're sure that they could find it elsewhere but not to the degree that we're giving it to them," said Clearwater Square Apartments manager Jacqueline Harvey
New and updated amenities are just some of the perks Clearwater Square Apartments are offering to their tenants to maintain their high occupancy rate.
But it's not easy with brand new apartment complexes sprouting up, like Mosaic on the River in Richland and Copper Ridge in south Kennewick.
The new complexes were built to meet the high demand we've seen over the past five years, but it's uncertain now if all those units can be filled.
"With supply and demand economics, sometimes people rush to market and bring more supply than is needed. You really have to analyze what you're doing and you sometimes won't know how well you've done until you go out and do it and you take that risk," said Paul Roy, Coldwell Banker.
A recent study by the Washington Center for Real Estate Research shows that Benton and Franklin counties have the third highest vacancy rate in the state at 4.7%.
Roy said even with a number like that, our constant population growth will meet the rental market expansion in due time.
"When we were getting a lot of national press being one of the strongest markets, the stimulus money, people respond to that and say oh that's a good place to invest. And it's just too early to tell if there's been an over investment in the area but even if there has been, in time they'll stop building as many and they'll fill up," Roy said.
Clearwater Square apartments said they still have a 94% occupancy right now and 4 new move-ins this week.
Only time will tell how this boom in the rental market will play out.